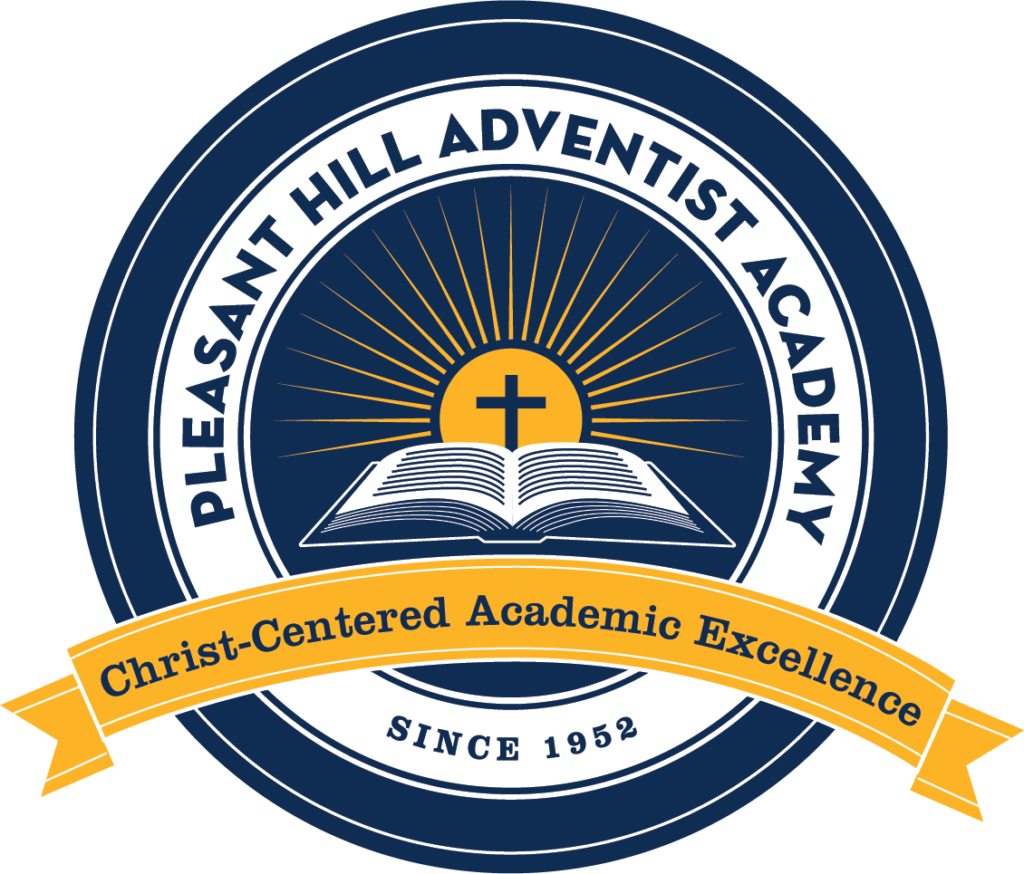 Pleasant Hill Adventist Academy
School Uniform Policy
Pleasant Hill Adventist Academy wishes to present an image of Christian values to our community, parents, and students that is consistent with modesty, good taste, cleanliness and neatness. Because interpretation varies from one individual to another, these guidelines are to help students and parents understand the dress code for Pleasant Hill Adventist Academy students. Students are required to maintain the dress code (uniforms, no jewelry, no hats-see Handbook p. 26) while on campus. For special events at school or off-campus events, acceptable dress code variations may be announced.
General Uniform Policy, K-12:
All approved uniform clothing items and guidelines, please see uniform grid (over) and uniform listings under gender and grade on this website: www.landsend.com. PHAA school code is 900055658 or enter school name. For picture day, field trips or performance, grades K-8 will wear navy blue polo with logo and khaki pants.

All shirts, blouses, sweaters, skirts, skorts, jumpers, pants, and shorts should be uniform acceptable attire. We will continue to allow non-logo uniform color polos, except for picture day, performance days, fieldtrips, or other public events where school logo polos are required. Allowable K-12 polo colors: white, light blue, royal blue, and navy.

Pants, shorts, skorts, skirts, and/or jumpers must be "uniform" khaki, navy or dark gray and may be purchased at such stores as Target, Sears or Costco but must be standard "School Uniform" clothing, not tight pants or non-uniform style pants.

Shorts, skorts, skirts and dresses are to be modest in length (both standing and sitting).

Shoes must be closed-toed, gym worthy, low heeled, and not ones that light-up.  If wearing boots, be sure a pair of tennis shoes are available daily for gym use.

Free Fridays:  Students may wear non-uniform shirts on Fridays that are PHAA gear, Adventist Colleges or Summer Camps, Pathfinders, or other acceptable "church/school/Christian-based" logo tops. Uniform pants, shorts, skorts, skirts are required.
Uniform Policy – Elementary and Middle School: For picture day, field trips or performance, grades K-8 will wear navy blue polo with logo and khaki pants.
Uniform Policy – High School: High school students must purchase at least one navy polo shirt with a logo for field trips and performances from Lands' End.  For picture day, wear uniform with logo.  For High school, Physical Education uniform is a solid color t-shirt (no logo), black knee length shorts and athletic shoes.
Pleasant Hill Adventist Academy has gently used uniform clothing that has been donated back to the school. Please call the office at 925.934.6291 or email office@myphaa.com if interested.   
Label all clothing.  Lost and found articles should be turned into the office and if items are not claimed, they will be given to Community Services or be available as "gently used" uniforms.